JUST IN - Gov. Wike rewards Rivers United players with N8.3m each
Rivers State Governor, Nyesom Wike has rewarded Rivers United FC players with
$20,000 (N 8,308,000.00) each for winning the 2022 Nigerian Professional Football League.
The Governor announced the reward while hosting the players and management of the team on Thursday.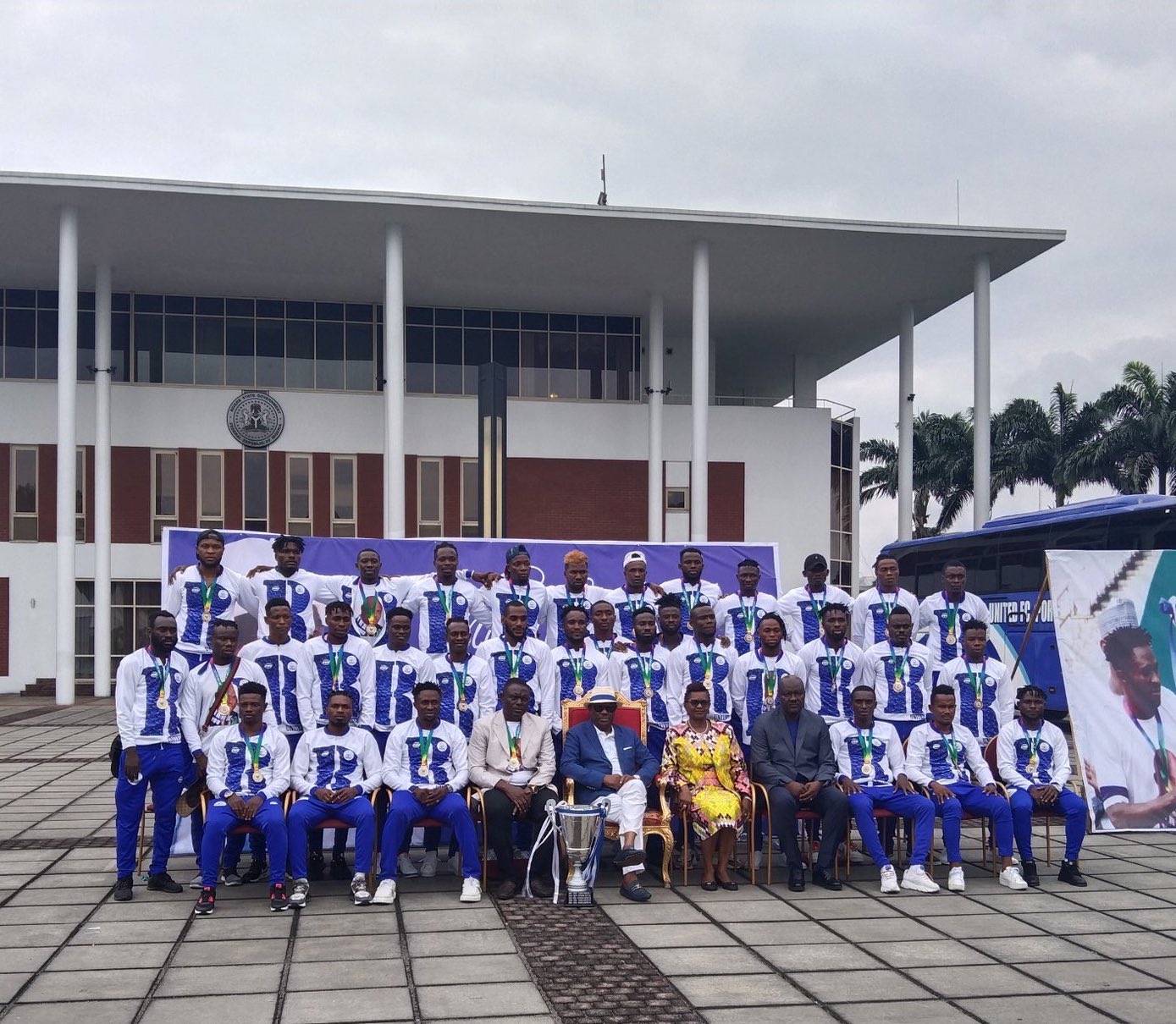 He commended the team for the dedication and hard work to achieve the victory.
He noted that the hard work earned them the victory and prevented manipulations that would have prevented them from becoming champions.
"You know in this country, anything happens. If you did not win with a wide margin, if you had won with 3 points, they probably would have told you one team has withdrawn, or two teams withdrew, and then, disqualify you. But with the wide gap, it was difficult for them to manipulate," Wike stated.
Wike, however, urged the team to prepare physically and psychologically for the CAF Champions League.
He reminded them that they would be representing Nigeria in that competition.
He also cautioned the players and the managers to be on alert over the politics in the CAF competition.
Governor Wike further announced that the State government will confer the players and managers with Governors Medal Service (GMS) award.
He also announced that the state government will sponsor the team to Madrid, Spain, for two weeks of training and preparations for the CAF competition.
Governor Wike who announced a cash reward of $20,000 to each player also promised to double the amount if they qualify to the group stage of the CAF Champions League.
Wike assured Rivers United that the state government would do everything humanly possible to support the team in the new season.